Do you ever feel unsure about what content to create and share or how to choose content marketing topics? Do you find it hard to keep a constant stream of ideas flowing? It can get difficult and exhausting when you constantly have to think about new content that your audience craves. Do not fret, we've all been there! There will come a time when we start running out of ideas, but it's not the end of the world. Pause for a moment, take a step back, and re-evaluate your content marketing strategy before moving forward again.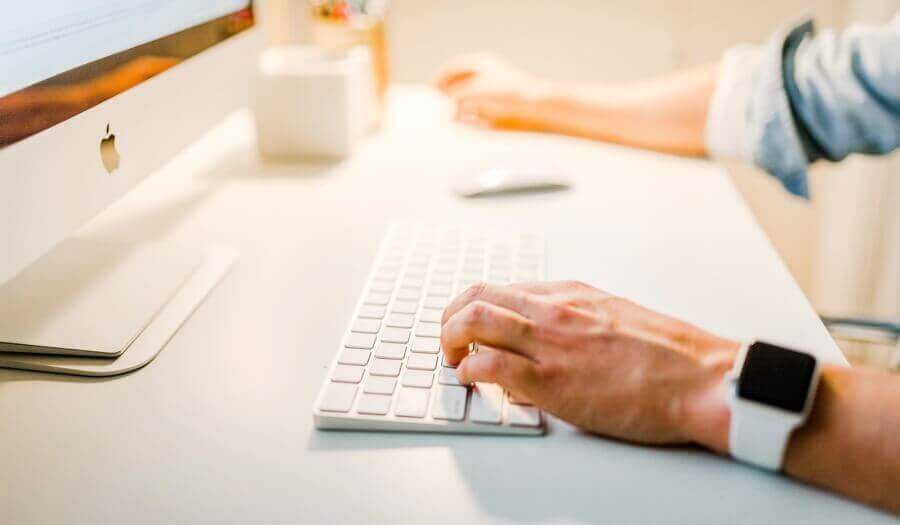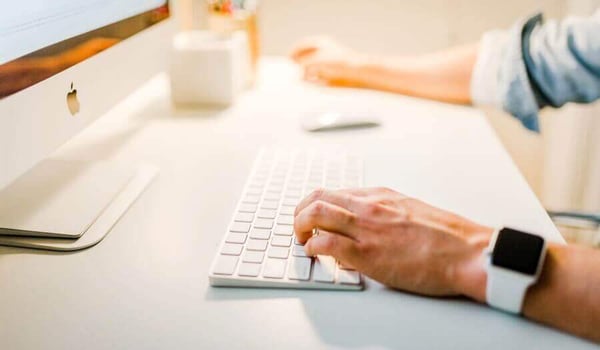 Documenting Your Content Strategy
Documenting your content strategy goes beyond the surface of what content you're creating. You need to ask yourself why you're creating it, who you're creating it for, what channels you'll use to support it and how it will support your content marketing strategy. Did you know that only 42% of content marketers document their content marketing strategy?
If you're feeling stuck, here are 5 tips for choosing the right topics for your Content Marketing Strategy:
1. Define and understand your organizational goals
Choosing the right topics and setting the right goals for your content starts with setting a strong foundation and gaining a solid understanding of your organizational goals. Why do you have a content marketing strategy in the first place? For many B2B and B2C companies and brands, the leading organizational goals could be lead generation, increasing brand awareness, driving engagement, you name it. This is a good starting point, and depending on the goals and needs of your particular organization, various types of content marketing are available to choose from.
After looking back at the organizational goals for your content marketing strategy, make use of your analytics to pinpoint what your audience likes. If you ever feel stuck choosing the right topics for your content, select your top-performing content pieces and try a new spin on an old favourite.
Analytics can help guide your decision making when it comes to your content marketing strategy. A useful tool that many businesses are exploring nowadays is a fully integrated content management system (CMS). For instance, Hubspot's content management system allows content marketers to create and manage their content at ease, optimize their content to drive results, and track the performance of their content.
You can also access your social media insights and analytics to make informed decisions when brainstorming new content ideas. Once you've identified your top posts, see if there is a common topic among them. Does a particular content type (e.g. text, image, video) consistently perform better than others? You may also want to analyze the level of engagement (e.g. likes, comments) on these posts.
3. Ask your audience
Asking your audience is another tip to help you choose the right topics for your content. At the end of the day, your audience is the people engaging with your content, so it's important to know what type of content they are craving and want to see.
There are multiple ways you can go about this. It can be as simple as setting up a poll or posting a question on one of your social media channels. Ask your followers what type of content they want to see and leave room for open-ended replies.
You can also let your FAQs help create blog topics. Taking a look at your most frequently asked questions from your target audience can help you choose the right topics for your content marketing strategy. Even when you feel like you're running out of ideas and content, FAQs tend to evolve with trends. As time passes, the FAQs will change, shining light on new trends, challenges, and topics you can potentially address.
The role of the customer is changing and it's time to allow your audience to play a part in shaping your content marketing strategy.
4. Be Prepared for these 10 Biggest Challenges in Content Marketing
Keeping your content marketing relevant and compelling can be a challenge, especially since there is no upper limit to the quantity and range of content available. As you work to make content that stands out among the hundreds – possibly thousands – of posts being made at any given time, look out for these ten common challenges and take action to overcome them.
Thinking outside the blog
Your blog is a wonderfully effective platform for your inbound marketing, but it can also be formulaic and limiting. For both established and new customers, blog posts could pose the risk of being lost among thousands of others. Think outside of the blog and offer alternative content platforms that can disrupt your audience's usual browsing and reading routine, and offer different and in-depth information. These alternative options could include white papers, extended articles, case studies and videos.
Lack of resources
Producing good content takes time, skill and research. However, your audience's demand for content is insatiable and the constant need to create plentiful content within tight timeframes can limit the creative resources at your disposal. The only way to produce the kind of content that will set you apart is to accept that it will come at a cost – either the time it takes you to create it, or the financial cost of outsourcing the work. It can still be done cost-effectively, and great content will bring its own rewards.
Battling quality over quantity
How do you keep quality at high levels while still producing sufficient content to feed the insatiable beast that is your digital marketing strategy? It seems inevitable that either your quality will suffer, or you will have to slow down to write good content, which means that you won't be posting quite as regularly. It is possible to find the middle ground, and in order to strike that balance, it is well worth remembering that good content will make all the difference, both to your audience and to Google. You don't need to slow your posting to a mere trickle in order to produce good work, but you can also afford to take a little more time to hone your writing skills and craft quality content.
Competition never sleeps
Your mission to produce excellent content at a reasonable speed and cost is complicated by the fact that your competitors are also trying to do exactly that. There is a good chance that your main competitors might work faster than you and/or produce better content, at least some of the time. The trick is not to get caught up in what they are doing. Check what your competitors are up to, of course, but focus on your own digital marketing strategy and crafting content that serves it best.
Harnessing the power of organic content effectively
With the rising popularity of paid content, making organic content work can become quite a challenge. While it is very easy to pay for a Google Ad, it is also very important that you have content that draws in an audience on its own merit. Oversaturation and competition make it increasingly difficult to get your content in front of your customers' eyes, especially when paid advertising might be pushing other content to the front of the queue. One of the most effective ways to keep harnessing the power of organic content is through email marketing.
Unrealistic expectations
One of the biggest problems around content marketing is that people expect it to work right away. When you pitch a digital marketing plan to a client or management and tell them it could take years before it starts to show returns, you are unlikely to get a favorable response – but unfortunately, that is how it is. All stakeholders need to understand that content marketing can take time to produce tangible results, and set goals and expectations within a long-term framework.
Getting burned out
Content producers put out thousands of words and brainstorm hundreds of topics. Eventually, they are likely to hit a wall. Ideas can dry up, deadlines can get harder to hit and the quality of content can start to suffer. The best solution is to pace yourself: set realistic deadlines and goals, and focus on content quality rather than quantity.
Providing legitimate value, not just fluff
When chasing tight deadlines or focusing only on the quantity of content you post, it is very easy to fall into the trap of creating content simply to fill the page, rather than offering real value to your reader. This is a trap you need to be aware of at all times, and be careful not to fall into it. Step back and assess your content plan, and your content itself, on a regular basis, and ensure that your material is compelling and really gives your audience the benefit of your expertise.
Balancing creative instincts and SEO needs
It can also be tempting to focus only on the right keywords for SEO purposes and make the quality of your content a secondary priority. Rest assured that both your audience and Google will punish you for doing so. It is entirely possible to produce strong, valuable content that is also filled with all the keywords you need to improve your ranking. Remember that Google assesses the quality of your pages as well, so great content equals good SEO.
Planning and tracking results
You and your content team are putting all this work into producing great content, but is it actually worth it? Is it getting you more views? Increasing your qualified leads? Analytic tools will help you answer these questions, but you need to have something to which you can compare the results. Planning is extremely important. Don't just start a content marketing campaign; first, decide exactly what you want from it. You can check the analytical data against the goals, and this will help you determine whether your strategy is actually working.
5. Define a digital marketing goal for each individual content piece
For each content piece you create, evaluate the topic and see how it stacks up to each of your organizational goals. This will also help you select the right key performance indicators (KPIs) to track and measure. For instance, if lead generation is your leading organizational goal, the content goal should be aimed at appealing to the customer at different stages of their buying journey. In this case, content types could include creating e-books, white papers, or case studies. If sales are also one of your top organizational goals, it's important that the content you choose moves the sales needle. Good content that moves the sales needle doesn't just inform, it builds trust.
Let's say brand awareness is another one of your company's organizational goals. In this instance, your content goal might be to generate referral traffic. Possible content types to consider are guest posts or influencer content. For example, collaborating with micro-influencers can help you cast a wider net to increase your brand visibility.
It's important that the topics you choose align with your organizational goals in order to deliver an effective content marketing strategy.
BONUS – More Content Marketing Ideas
If you are looking for a few specific ideas to help you improve your content marketing, there are many things you can try. Here are a few tips to get the creative juices flowing.
Turn your top posts into a Slideshare
Selecting the best-performing posts on your site and turning them into a SlideShare deck is a great way to breathe new life into older content.
Create a list of things to avoid
Instead of posting a list of to-dos (you probably have several already) try posting a negative list – all the things your customers absolutely should NOT do.
Highlight a question of the week
Go through any questions you have received from customers in the past week and you are sure to find some ideas for your content marketing. If one customer has asked a question, chances are that many others are wondering the same thing, making it a great topic for a blog or social media post.
Snap your "Behind The Scenes" moments
Why not let your customers see who is behind your brand and products? Take a few selfies of the team or a quick video showing a bit of activity on your shop floor.
Speak to industry experts
Not enough content marketers are harnessing the power of the old-fashioned expert interview, yet this can make for posts that are both effective and easy to generate. You could post it in a simple, transcribed question-and-answer format, or even as video or audio content.
BONUS – Video Ideas
Video is an elegant and powerful solution if you want content that will grab and hold your audience's attention. Not everyone has the time and inclination to read a blog post, but almost everybody will spend a few minutes watching a video. Here are some ideas you can use to build your video content.
Allow a sneak peek into your day-to-day
Just like snapping and posting a pic or two of your team or procedures can draw attention to your platforms, posting a quick video of some interesting aspect of your business that the public wouldn't have access to is a great way to build rapport with your audience, as well as nurturing a deeper appreciation of your work and products.
Add a little fun to what appears mundane
You may not think your product has movie-star quality. You can always sell the quality of your industrial output, but making it appear fun and fascinating is another matter. Video marketing gives you the opportunity to do just that. It will take a little creativity and out-the-box thinking, but once you hit the mark, great video content has the power to bring any product to life.
Don't just 'show' content to your audience – immerse them in it
Any use of media should aim to be immersive. You want your audience to feel a part of what you do, so create content that draws them in. You don't necessarily need to use virtual or augmented reality to do so. Strong video content that is geared towards generating customer engagement will go a long way towards growing and maintaining your audience.
BONUS – Social Media Ideas
Learn how your audience thinks and speaks – and reach them on a personal level
Audiences will respond well to brands and communications that seem to be talking to them directly. It is very important to know how your audience thinks and tailor your posts to read as if each one is aimed at the reader directly.
Aim to make your reader feel – not think
Targeting your audience directly involves more than just speaking about the benefits of your product. You need to make readers feel something if you want to keep their attention. Plays on words are an important part of marketing content, but plays on emotions are even more important.
Bring your brand to life
Mascots have always been an important part of marketing – and there's a reason for that: it makes your brand memorable and more engaging – it gives it life and personality. Think about creating a fun brand representative that your audience can watch and interact with. It will go a long way towards building brand engagement and loyalty.
Conclusion
Mapping out and choosing the right topics for your content marketing strategy takes strategic planning. Get to know what content performs well and what your audience engages with the most. Don't forget to document your content marketing strategy and make tweaks along the way as content trends evolve. Choosing the right topics is fundamental to developing and driving an effective content marketing strategy. For help with your content marketing strategy, contact us today.
"This post was selected as one of the top digital marketing articles of the week by UpCity, a B2B ratings and review company for digital marketing agencies and other marketing service providers."