Summary: With the rise of virtual events as a result of COVID-19, here is a digital marketing checklist of all the different types of engagement opportunities you have to promote your in-person event online.
One thing that the Coronavirus pandemic has cemented for me is that adaptability is the key to success. With no time to prepare, business owners all over have had to suddenly pivot away from tried-and-tested strategies to the unknown and unfamiliar. This shift has led to the growth of e-commerce (check out our multi-part series on eCommerce, A Guide To Getting Online, with part one focusing on business strategy, and part two focusing on technology) and the rise of online meetings, virtual happy-hours, and in-home training.
When it comes to transitioning an in-person event to a virtual one, the first thing you need to know is that not everything will have a smooth 1-to-1 transition. There are some things that your virtual event will not be able to simulate. But as Ben Franklin said, "by failing to prepare, you are preparing to fail," so it's essential to try and prepare for the things you can control.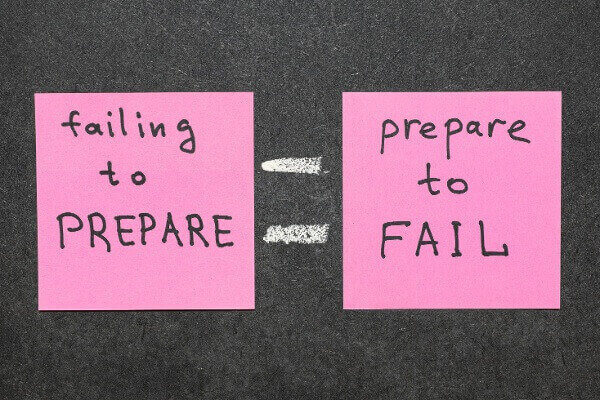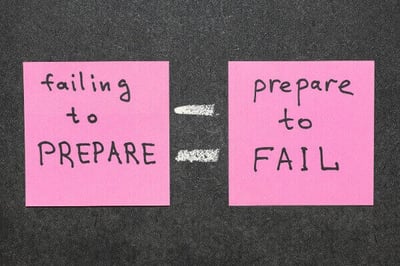 Engaging with your Attendees Before, During, and After Your Online Event
When planning for your online event, you have to be ready to engage your audience throughout. That means creating content and reaching out to your audience before, during, and after your event.
Since the type of engagement you do will vary depending on where you are in the process, here are some examples of types of engagement opportunities available to you:
Engagement Opportunities Before Your Event
Event Creation: this is where the rubber meets the road. Here's where you're going to outline your event structure.

What is the event about, who are your speakers, and why should people hear from them?
How are you going to get this information to your audience?
What are your technical requirements for running this event?

Before doing anything else, these are all questions that you are going to need to answer so you can start making arrangements and creating content.

Promotional Content: as internet marketers, this is the fun stuff that you can create to let people know about your event. That can include:

social media posts to promote registration,
promotional emails to your database (and don't forget to set up scheduled confirmation emails, follow-up emails to non-opens, reminder emails before the event, etc.),
event landing pages,
promotional videos of your speakers,
mini-event trailers that you can leverage on social media, etc.

The sky's the limit when it comes to promotional material, and what you can create will depend on your imagination. As you start pushing out all of this content to your audience, here are some tips to keep in mind:

Promote on Tuesdays (22% of registrations occur on Tuesdays);
Promote in the morning (most registrations happen between 8-11 am);
Promote your event 4-6 weeks in advance;
Email is still the best way to get registrations for online events;
Make sure to promote your event on your website (preferably a landing page with a registration form);
Partner with another company (possibly one aligned with your speakers) to help maximize your event's audience as much as possible.

Customize Your Event: for online events, you'll likely be using a conferencing tool like GoToWebinar (the preferred communications tool of WSI Consultants all over!) or Zoom. These products allow you to create registration pages for your online event, which you can then customize with your brand colors. As much as possible, you want to:
Attract the eye to the form and use contrasting, but complementary colors;
Create custom registration questions;
Keep everything important about your event above the fold;
Make your calls to action (CTAs) stand out;
Make sure to optimize your registration page for mobile.
PRO TIP:

Sites like

Canva

or

Bannersnack

can help you create beautiful social images and banners.

Promo.com

is great for professional DIY videos.
Engagement Opportunities During Your Event
You've done the hard work, you've promoted the heck out of your event, and your audience has shown up. Now it's time to calm the butterflies and get started. How do you make sure to engage with your audience during the session and keep them interested?
Use Webcams: The human factor cannot be understated. People want to hear from and be engaged by people. Making your audience sit in their homes and just stare at a PowerPoint presentation, without being able to connect with the speaker, is cruel and unusual. And your event will suffer as a result! So make sure your speakers are ready to share their cameras with the audience (check out some tips for optimizing your webcam below!)
Take Questions at Planned Intervals: Organize this in advance with your event co-organizers – and practice the transition from event to questions! Remember Ben Franklin – "by failing to prepare, you are preparing to fail"!


PRO TIP

:

Prepare questions to answer in advance, just in case you need to prime your audience to get their queries started.

Use Polls: Again, you should prepare this in advance with your event co-organizers, but think about questions that you want to ask your audience.

Use ice-breaker questions, such as, "Are you a dog or a cat person?" or "What Netflix show are you currently binging?";
Use information-gathering questions, such as "How have your lead generation efforts changed during COVID-19?";
Use future-planning questions, like "What would you like our future events to focus on?" or "What's a topic you'd like to learn more about?".

You will need to practice what you'll do while the poll is running (since you'll just be waiting for answers to come in). Be ready with your comments on the top responses.

PRO TIP:

Never ask a poll question that you're not ready to share the response for!

Use Videos: If used properly, videos can be a great way to give yourself a quick break during an event and to engage your audience even further. And videos let you achieve a level of perfection that you will never achieve in a live event, so make sure you leverage them!
Engagement Opportunities After Your Online Event
After weeks of work, it's over! Your event was a big success, you've gotten a ton of new leads, and now you can relax.
Not so fast! Engagement opportunities continue after your event:
Leverage Your Event Recording: You now have this excellent recording (with potentially hours' worth of content) that you can use as much as you'd like. Make sure to add the recording to your event follow-up email. And share your recording on your post-event landing page. Ensure that you are collecting email information from people who are watching your recording – these are more potential leads!


PRO TIP:

make sure to customize the email for your event attendees and non-attendees – the messaging should be different for both.

Review Post-Event Analytics: It's always essential to do an event debrief and review what worked and what didn't in your event. Analytics from your GoToWebinar or Zoom dashboard will tell you how many people attended, how long they attended for, what questions they asked, and lots more. Take this time to review this data and make notes about what worked and what you need to improve for next time.


PRO TIP:

Use the audience questions from your event as a way to follow up with attendees, and to potentially create more future events and content.

Use Your Recording to Create Evergreen Content: Now that your event is over, you need to get as much relevant content out of your recording as possible. Beyond just sharing the recording to your database, you can use the video to:

Create blog posts summarizing the event. You can also ask your event speakers to contribute content to your blog (or ask them to add your blog post to their website!);
Create an eBook or infographic to highlight the critical teachings of your online event;
Create short, how-to videos out of snippets of your main recording;
Turn your webinar into a SlideShare;
Turn quotes, stats, and key takeaways into social media posts that you can share on your various social properties.
And One Last Thing – Tips for Looking and Sounding Good on Camera
The world is full of webcam recordings that are dim, distracting, and just plain embarrassing. If you're taking the leap and moving your event online, you need to make your webcam your friend. So we've put together a quick list of webcam and event space dos-and-don'ts that you will want to keep in mind for your next online event or meeting:
Raise your webcam to eye level and make frequent eye contact (but don't stare! That can be just as off-putting as staring off to the side the whole time you're speaking.)
If you're worried about webcam issues, keep your webcam controls handy during your presentation, so you can stop sharing at any time.
Add proper lighting and make sure you're sitting facing a soft light, like from a window.
If you wear glasses, make sure to adjust the monitor brightness to cut the glare on your lenses – and to improve the overall lighting.
Remove any unnecessary clutter from the background and showcase your logo.
Choose a spot that has excellent acoustics and is quiet for your event duration.
Don't rely on Wi-Fi – make sure you have a wired internet connection for your session. And have at least one backup (cell phone, tablet, secondary laptop) ready, just in case.
Invest in the proper mic and headset – there's nothing worse than having spent all this time and effort on an event, and then finding out your audio is awful.
Have a second monitor (or more) for your presentation.
Eliminate distractions, and don't try to multitask. Be 100% focused and present on your event – your audience will appreciate it.
In Conclusion: Plan Your Event Like a Digital Marketer
At the end of the day, whether it's in person or virtual, your event needs to provide value to your audience. Researching and finding topics that resonate with them will be key – and that will lead to great promotional content and an exciting online event.
With a good topic, a good plan, and our list of tips, your next online event is sure to be a smash! Good luck!