It's time to step up your email marketing game in 2021. With people's inboxes constantly overflowing with countless emails from businesses and brands like yours, you have to think of ways to stand out from the crowd.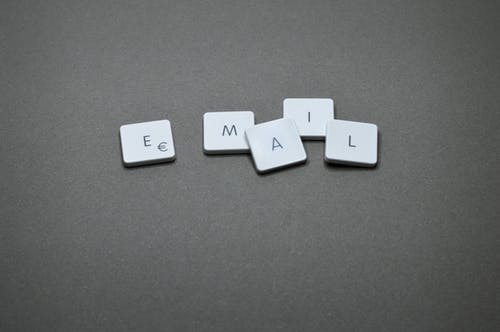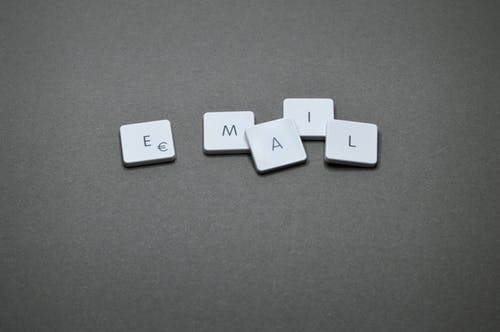 Email marketing remains an extremely powerful tool for nurturing leads, promoting consistent engagement, building customer relationships and driving lead conversions. A well thought-out strategy is essential to make sure that you get the results you want. Since your market, as well as marketing methods and technology are constantly changing, your strategies will have to shift from year to year to keep up with the trends.
Here are some tips and principles to keep in mind as you develop your email marketing strategies for 2021:
1. Understand your customer and their interests
A compelling email marketing strategy starts with how well you know your target audience. In order to deliver compelling email marketing this year, make sure you've done your research. If you're not already doing so, it's time to start collecting the data and creating customer profiles before building and implementing your email marketing strategy.
Remind yourself that you ARE the expert – you should know everything about your audience; from their consumer behavior to what draws them in to make them want to purchase your product or service. From there, you'll be able to brainstorm different appeal tactics to engage with them through consistent email communication and guide them through the customer journey.
2. Understand copywriting best practices
Delivering compelling email marketing also comes with a strong understanding of copywriting best practices. If you want to send great emails that will help nurture your leads, here are a few tips and guidelines to follow when building the contents of your email, from the subject line to the body:
Subject Lines
An effective subject line is an essential component of a compelling email. The subject line acts as the gatekeeper, and if it doesn't grab the initial attention of your audience, chances are they will not open and read the content of your email. To figure out which subject lines work best for your email campaigns, look into A/B testing. A/B testing allows you to test different subject lines to see which ones result in the highest open rates. Experimentation is key, and it ensures that your email marketing efforts are not going to waste.
Another tip to writing an effective subject line is to use personalization where possible. Emails that are more personalized tend to perform better than those that are not. Personalized and highly segmented emails can lead to higher open and click-through rates.
Visuals
Including a variety of visuals is an effective way to appeal to and engage with your audience. Incorporating visual elements such as images, GIFs, infographics, memes, and even videos can help influence your audience. Visuals also help break up chunks of text in your email marketing campaigns, and they're a great way to engage with people (especially for all the visual learners out there). By ensuring that you're using the right visual elements that reflect the brand of your business, it will play a huge part in delivering compelling emails this year!
Call-to-Actions
Don't forget to use actionable language and be clear and concise in the body of your emails. Ultimately, you want your audience to act on something after they've read your email. Your goal is to lead them to the next step of the customer journey.
At the end of the day, make sure your email copy aligns with your subject line to ensure that readers will click through the email. Focus the attention on the reader with a 'what's in it for you" mindset; talk about how they will benefit from your product or service and what you can offer them. Don't forget to add your own flair and personality to reflect your brand!
3. Segment your email list
Segmentation is more important than ever before because not everyone in your audience has the same needs and interests. Sending the exact same email to everyone on your mailing list is no longer effective, especially when it comes to driving lead conversion. That's because they are probably at different stages of your marketing and sales funnel; some may have just entered the funnel and some may be closer to their final purchasing decision for your product or service. It's important to understand and deliver the experience your future customers expect, even through email marketing.
As a result, segmenting your email list will help deliver more compelling email marketing this year. Brainstorm different appeal tactics that will help target your segmented audiences based on where they're at in the customer journey. For a segmented list of people who have just entered the sales funnel, you will likely engage with them by tailoring your messages to be more awareness oriented. On the other hand, for a segmented list of people who are closer to the bottom of the sales funnel, you will likely want to tailor your emails to be more action oriented since they are approaching their purchasing decision. Craft and tailor the email copy so that it is relevant and relatable to your specific audiences.
4. Optimize your emails for mobile
In 2020, 50% of all website traffic worldwide was generated through mobile devices. Another way to deliver compelling email marketing in 2021 is to optimize your emails for mobile viewing. By now, it's clear that responsive web design is an integral part of your mobile marketing strategy. According to Hubspot, 48% of emails are opened on mobile devices.


To ensure mobile-friendly email marketing, here are a few things to keep in mind:
Keep subject lines short
Keep emails concise and avoid large chunks of text
Use visuals to break up large chunks of text
Use a font size that is easy to read
Place CTA's and buttons in the middle of the screen
5. Marketing automation
Have you considered implementing marketing automation into your email marketing strategy? Not only can you use marketing automation to build a steady flow of leads for your business, it can also help lighten up the load so you can focus on other aspects of your marketing strategy.
Marketing automation can help turn your prospects into loyal customers. Instead of blasting your entire mailing list with endless sales messages, marketing automation can help you provide relevant information to your audience. That way, they have a chance to absorb the information about your product or service, building a mutually beneficial relationship.
One aspect of marketing automation is the use of email drip campaigns. Drip campaigns are essentially scheduled sets of marketing emails that are trigger-based. What does that mean? Drip campaigns help deliver the right messages at the right time. Depending on certain customer actions or behaviors, marketing automation enables consistent email communication to carry prospects through the customer journey, leading to a higher percentage of lead conversion. It's definitely worth looking at how to create an email drip campaign that converts and there are a number of marketing automation software out there that can help get you started (e.g. Hubspot, Mailchimp, etc).
Email Marketing Through the K-Shaped COVID-19 Recovery
Aside from these general email marketing principles, in 2021, we also need to remember that the world and the economy have gone through irreversible changes as a result of COVID-19. One year after the pandemic began, economists are forecasting what is known as a K-shaped recovery for the global economy. A K-shaped recovery is one in which some sectors start to grow again while others lag behind or even continue to recede. Marketing practices, including email marketing techniques, have had to adapt over the past year to keep up with the drastic changes brought on by the pandemic. In 2021, COVID-19 continues to impact marketing strategies and budgets. The disease and the various actions taken to combat it have affected different industries in different ways. Some have thrived and others have been forced to shut down for good. Marketing has naturally followed the various movements of these industries during the downturn, and will continue to do so during the recovery.
Since it is no longer exactly clear and predictable how each industry will progress in the near future, there can be no "one-size-fits-all" marketing solutions anymore – if indeed there ever have been. Each business and industry will have to consider its particular set of opportunities and challenges and select tactics that are particularly well suited to them.
2021 Email Marketing Trends
Considering the K-shaped recovery, it is obvious that each industry will have its own set of trends informed by its unique recovery path. Some will be fostering an upward growth trend, while others will be doing damage control and trying to reverse a downward curve. This makes it difficult to predict what the common email marketing patterns will be across all sectors. That being said, there are several rising trends that are likely to impact email marketing techniques across the economy.
1. Incorporation of Artificial Intelligence Into Email Marketing Practices
Many companies and marketers are still not exactly sure how AI will affect their email marketing. We've known for years that the secret to effective digital marketing lies in the collection and interpretation of data. However, since we live in an era of 'big data' (the word 'big' doesn't describe the sheer scale of how much data is being created, collected and collated every second) no marketing team has the ability to process ALL the available information and use it to inform their strategies. However, AI has the capacity to process this data and make extremely accurate and effective adjustments to email marketing campaigns. AI can do list segmentation and content analysis far better than any human can. Using AI to optimize marketing is essential in 2021 and beyond.
2. Hyper-Personalization of Email Marketing
In their efforts to use email marketing to increase leads and sales, marketers have long been working to make their mailing campaigns as personalized as possible. In 2021, using AI, this personalization seems likely to be perfected. The reduction of misdirected – and thus ignored or deleted – emails is a priority for marketers. This can be achieved by creating mails that readers will feel are aimed directly at them. Personalized subject lines, birthday messages, emails triggered by consumer behavior or tailored according to market segment, are among the methods used to achieve this.
3. Email Marketing Automation: The Power of Drip Campaigns
A drip campaign is an email marketing strategy that uses a sequence of emails triggered by audience behavior, rather than generic one-time mails. These AI-driven campaigns deliver mails in response to audience behavior rather than sending them out of the blue like old-fashioned spam emails that often do nothing but annoy consumers. Subscribers have a stronger sense of meaningful communication with the brand, as well as feeling that they have more control over their inboxes.
4. User-Generated Content
More and more companies are leveraging user-generated content (UGC) such as reviews and testimonials. Around 82% of consumers say that this kind of content is very useful and helps them make purchase decisions. When you use these in your campaigns, you foster trust in your brand, add variety to content and improve your lead generation capacity.
5. Interactive Emails
Interactive emails are not new but they are something we will see more of during the coming year. They are an excellent way to increase reader engagement and build more qualified leads. Some of the most popular techniques include interactive image carousels, animated buttons and CTAs, surveys and UGC.
6. Email Redesign
Aesthetics should always follow function. Email layout should be designed to facilitate readability and interaction. Since more and more people are reading their mails on their cell phones, mobile optimization is a non-negotiable for email design in the coming year. Uncluttered, easy-to-read layouts are important, as are the use of bright, bold colors that attract and retain readers' attention.
7. Make Privacy a Priority
The focus on data privacy is paramount in 2021. Consumers have a very low level of trust in the ability and willingness of brands to keep their data safe. All marketers should familiarize themselves with the latest legislation regarding data privacy, as well as making the customer's ability to unsubscribe as easy as possible.
8. Mindfulness of Recipients' Inboxes
Along with the consideration for privacy comes the willingness to be mindful of your readers' inboxes. There are few things less likely to put off prospective customers than constant floods of spam email. They will ultimately delete and ignore your mails if you send too many and forget about your brand. The success of your email campaign depends on you being considerate of people's inboxes. Aim for quality over quantity, and be more strategic and targeted with your mails.
9. Renewed Social Consciousness
Companies who are demonstrably dedicated to social causes will definitely score points with their audiences. These causes should not be espoused with the aim of scoring points, however – consumers can spot inauthenticity a mile away. Companies should choose causes that matter to them and then share them with their audiences. Make your efforts known in your email campaigns and people will respond.
10. Advanced Sending Capabilities to Maximize Engagement
Email sending capabilities are not just about having the ability to send out your content to more and more people. Aside from mass sending capacity, advanced capabilities should also enable you to track the success of your campaigns and increase engagement. In 2021, marketers will be using the available mail tools to get information about your mails, which you can then use to make improvements with the next one you send out. You can gather data on things such as:
Reasons why an email didn't reach a recipient
Notification when a message is delivered
Notification if a message is opened
Which of the links and CTAs in your mail prompted a response
Notification when recipients unsubscribe or send the mail to the spam folder
11. Rediscovering the Value of the Plain-Text Email
Believe it or not, an old-fashioned plain-text email can be very effective. Sending straightforward, informative text emails, and leaving out images, hyperlinks, buttons and so on, enables you to focus on content and personalization, ensure deliverability, and make your mails accessible across all technology from desktops to smart watches.
Conclusion
If one of your goals is to deliver more compelling email marketing this year, I hope these tips and guidelines have given you a general idea on where to start. Don't forget that there are also plenty of tools and resources out there that can help you achieve your email marketing goals. Marketing automation tools like Hubspot and Mailchimp are a good starting point to hit the ground running if you're really looking to dive head first to crushing those goals! You can also find a number of email templates to take the visual aspect of your email marketing to the next level. At the end of the day, make sure you stay organized and plan ahead so you can stay ahead of the email marketing game in 2021!