Does your head spin at the mention of blockchain, cryptocurrencies, NFTs, and the metaverse? They're all part of Web3—and it's the way of the future.
Dan Monaghan recently spoke about the next wave of the internet at a recent Springboard event. As the founder of WSI and Clear Summit Group, Dan is a highly regarded thought leader in the technology and digital marketing space. So, who better to educate us on the importance of protecting our brand's intellectual property in an increasingly virtual landscape?
Dan shared a lot about the road ahead and what we need to prepare for when it comes to Web3. I've done my best to recap the key highlights from his presentation, but I highly recommend you take the time to watch the full presentation here:
Back to the Future – The Evolution of Web3
Successful business leaders have the ability to recognize opportunities and threats when looking to the road ahead.
Soon after WSI launched in 1995, Google opened the World Wide Web to regular folks. Back then, websites were static, updated solely by their web admins, and users passively read the available content. This was Web 1.0.
While a company's website remained the center of its overall digital marketing strategy, as time passed and tech grew, many new platforms and elements (like Facebook, LinkedIn, and Twitter) became available and started adding content to your website. Web 2.0 emerged as users began to leverage these tools to add content on the web.
This is where we are now, in the midst of Web 2.0. As both contributors and curators, people can leverage the wisdom of the "crowd" for more accurate (and thus more valuable) content. Social media reaches worldwide and lets users connect and share their thoughts on everything from politics to your favorite HBO show to the latest widget you bought on Amazon.
The downside of Web 2.0 is that the web has become very centralized. Only a handful of central online platforms (think monoliths like Google, Facebook, or Amazon) own the bulk of your digital information. Ultimately, that's the price to play—in exchange for free access to the web and its services, these companies get access to all your personal information (things like your name, address, email, birthday, shopping habits, etc.). This may not sound so bad until you realize these companies sell (or manage) our privacy for a cool $600 billion a year.
The promise of Web3 is to significantly change this paradigm of leveraging users' personal data as currency. Of course, like all big promises, that's easier said than done! So let's dive a little deeper into how Web3 plans to achieve this foundational shift in how the internet works with blockchain.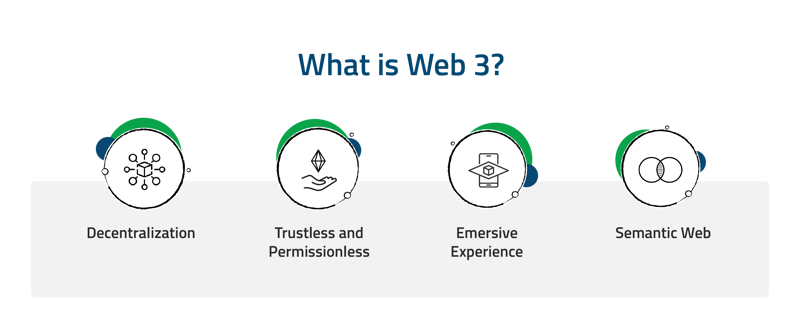 Demystifying Blockchain
Every modern-day transaction goes through a marketplace platform of sorts. Just think of all the steps involved in going to the grocery store and paying the cashier with your debit or credit card. These intermediaries (think Moneris, Visa, or Mastercard) all own a central database at their core.
That's where blockchain comes in. Blockchain decentralizes everything so that there is no longer a central database owned by any single entity. By bypassing intermediaries entirely, blockchain transfers power from a few controlling entities to all parties in the network. And because blockchain is inherently fully transparent by its nature, all parties can see what's going on within the blockchain. That means that users no longer have to rely on trust—they can verify for themselves.
As part of the blockchain, there are more than 20,000 different cryptocurrencies, including Bitcoin, Ethereum, and the token economy. Non-fungible tokens (NFTs) are unique assets that live on the blockchain and can be traded in a crypto exchange. The value of NFTs is based on authenticity and scarcity that is encoded into NFTs themselves.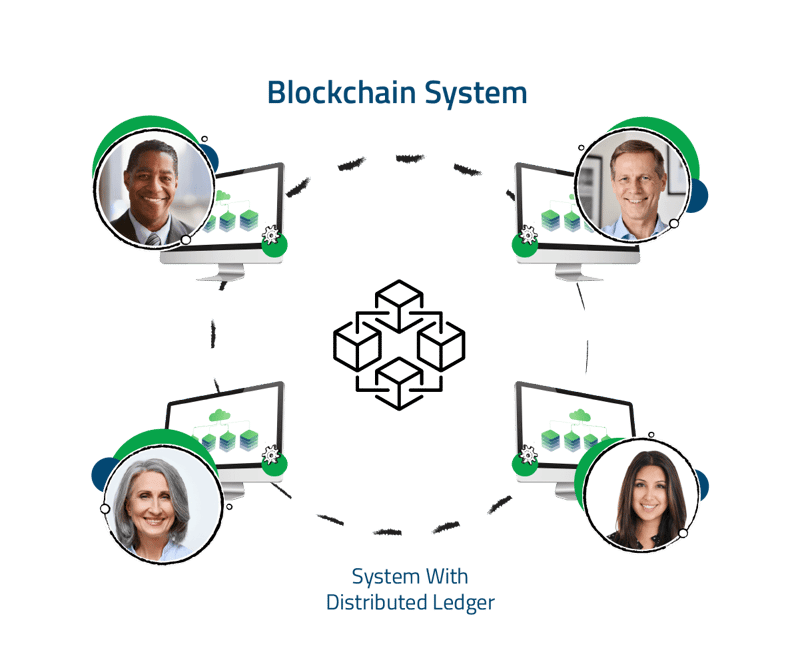 Inspirational Disruptive Strategies
Now that we grasp how the blockchain can disrupt digital centralization, let's examine some disruptive strategies businesses worldwide use for inspiration:
The Metaverse – Where Reality is a Blur
The metaverse combines AR (Augmented Reality) and VR (Virtual Reality) to fashion a "virtual world in which people live, work, shop and interact with others — all from the comfort of their couch in the physical world."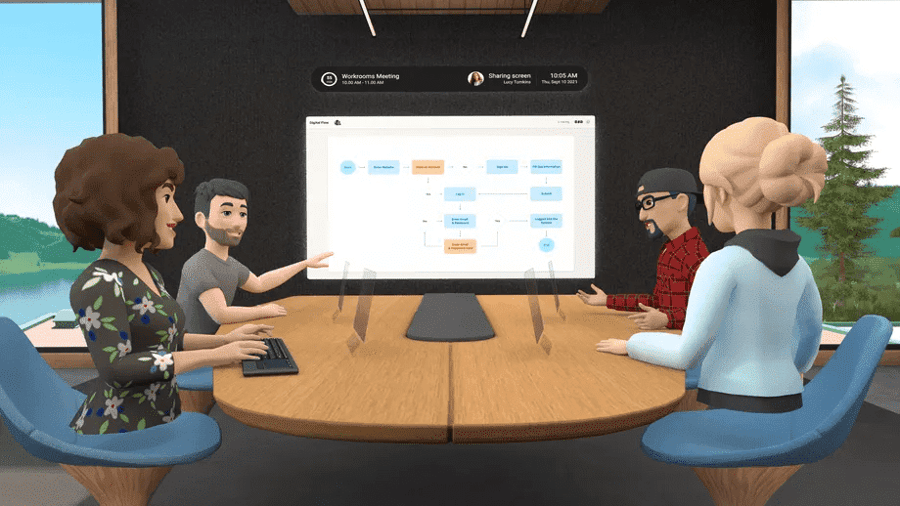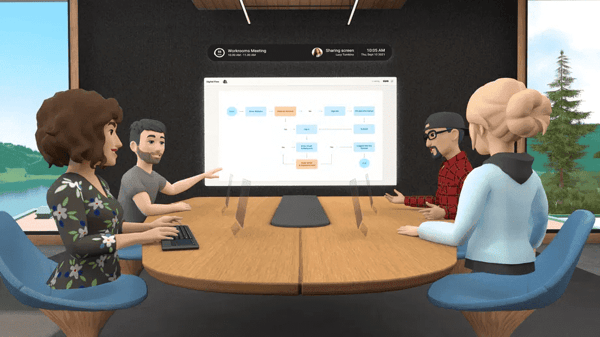 Source: Why you should care about Facebook's big push into the metaverse
With so many platforms vying for the top spot, multiple virtual worlds are popping up every day, all trying to be the top dog at the end of the day. And with blockchain, we are able to carry our digital assets from one world to the next—Gucci is an excellent example of this.
How can businesses prepare for this new and wild environment?
Trademark registration filings and classes for metaverses and virtual storefronts
Domain name registrations and new domain extensions, like .eth, .nft, .crypto
Create VR experiences and training
Other trends to watch (with examples!) include:
The impact (and goal) of blockchain on platforms – Drife platformless ride sharing
Automation and AI – Mezli fully automated restaurant
The AI-assisted human cloud – Recruiting in Motion
Don't forget—disruption usually comes from the outside! As Tim O'Reilly notes, "Technology appears to advance gradually then suddenly." So for your business to stay ahead of the curve in Web3, it will be important for you to expand your peripheral vision and actively seek out opportunities for your business.
Next Steps
We know this can be overwhelming—the future always is.
That's why if you want to learn more about Web3 or anything related to digital marketing, you need to speak to the experts. Please reach out to WSI, and one of our consultants will be more than happy to help guide you into the world of Web3 and digital marketing.